Makeup for summer is soft and light.
As summer moves in, makeup pares down. The look for 2013 is soft, fresh, light - polished but not heavy. Always start with a good SPF product for your face. We recommend: our ENW Solar Defender or one of the great Mark Lees products (A Beautiful Day for mature skins, Essential Daily Protection for normal to problem skins or Sensitive Science Daily Prevention for sensitive or rosacea skins.) Allow SPF to absorb into the skin before applying your makeup.
High quality mineral powder makeup, like our PRIIA, are fabulous for summer. The powder holds up well to warmer temperatures and the look is soft, light polished. An added bonus, it is a natural form of SPF and gives you additional sun broad spectrum sun protection. Use the tap and blend technique for extra coverage or a light dusting for a minimialist look.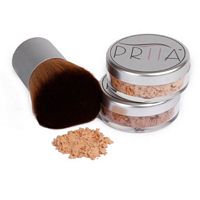 If you want to travel light consider skipping blush and just apply a bit of Vacation in a Jar for a soft bronzy glow. This is an amazing product and works for all skin types and tones from very fair to dark with no orangey or ashy cast.
OR use the Vacation in a Jar for an all over bronzy cast and then lightly add a touch of Delicate Pink or Faded Silk blush ad a cheek accent.
Eyes want it light too! A matte or satin low gloss finish is best to keep the look soft and fresh. Try Sea Turtle (satin) Vanilla Latte (Satin) and Just Peachy (matte) for colors of the season.
While you might skip the eyeliner for summer day wear, don't forget the mascara.
Blinc Amplified will help you groom, separate and maximize your lashes without clumping.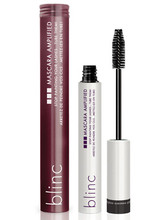 Go for black and amplify each lash with this great conditioning formula.
#Blinc #Amplified mascara #Priia #summer makeup